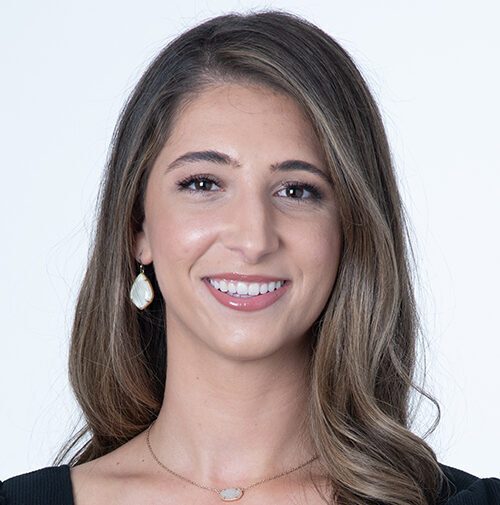 Andrea Alvarez
Project Manager
Office
Phone: 561-472-8478 | Fax: 561-472-0965
Address
3825 PGA Blvd, Suite 601
Palm Beach Gardens, FL 33410
"Everything happens for a reason, live it, love it, learn from it! Make your smile change the world, but don't let the world change your smile" —Anonymous
A Palm Beach Gardens native, Andrea is passionate about the Gardens Wealth Management mission. She finds it exciting to promote an organization so sincerely committed to helping people grow their wealth. Being part of a team that cares deeply about families — and is relentless in doing the very best for them — brings her great satisfaction.
The recipient of a Bachelor of Science in Business Management and an MBA with a concentration in Project Management from Palm Beach Atlantic University, Andrea brings a wealth of learning to her new career in the financial services industry. She is thrilled to use her creativity and strategic insight to carry the message of Gardens Wealth Management's extraordinary service to as many people as possible. She is working with Gardens Wealth Management Managing Principal, Michael Cowan and the entire team to expand the reach and invite new families to join us.
A foodie who played club beach volleyball in college, Andrea also recently achieved her Florida Real Estate Sales Associate License. When not in the office, you'll find her working out at Orangetheory, trying new restaurants, and spending time with her family.