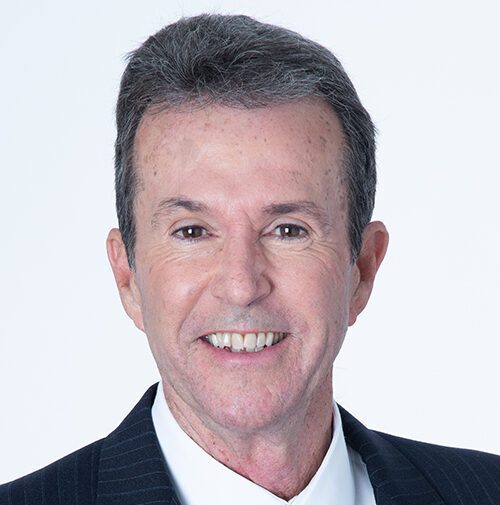 David Crum
Senior Financial Advisor
Office
Phone: 561-472-8478 | Fax: 561-472-0965
Address
3825 PGA Blvd, Suite 601
Palm Beach Gardens, FL 33410
"I refuse to join any club that would have me as a member" —Groucho Marx
Having a sense of humor has served David well over his 40+ years spent successfully navigating Wall Street. David believes it's important to take work seriously, but not take yourself too seriously -- that bringing a lighter attitude to the process opens the lines of communication with the families he serves and makes it easier to connect.
A native of Salem, Ohio, David began his investment career in 1982 as an Account Executive with Merrill Lynch in Chicago, Illinois. After relocating to Ft. Lauderdale in 1985, he advanced from an Account Executive to Vice-President, Senior Financial Advisor at Merrill Lynch.
After the crash of 1987, David successfully helped his clients restructure their portfolios focusing on the importance of risk-averse managed money. He began to highlight managed money accounts that were in their early stages of development.
He eventually transferred his practice to Morgan Stanley, and for 17 years continued to service and grow his client base. David joined Wells Fargo Advisors Financial Network in the fall of 2012 as a Senior Financial Advisor. This move was sparked by recognizing the opportunities to offer clients an even more independent and impartial style of money management employed by Gardens Wealth Management. David continues to highlight the importance of sound, diversified planning to his long-standing, loyal client base.
David graduated from The Ohio State University in 1975 with a Bachelor of Arts in Journalism. He lives in Delray Beach, Florida with his wife, Silvia, where they regularly go to the ocean—especially when the surf is breaking. David's been "hanging ten" since 1978.