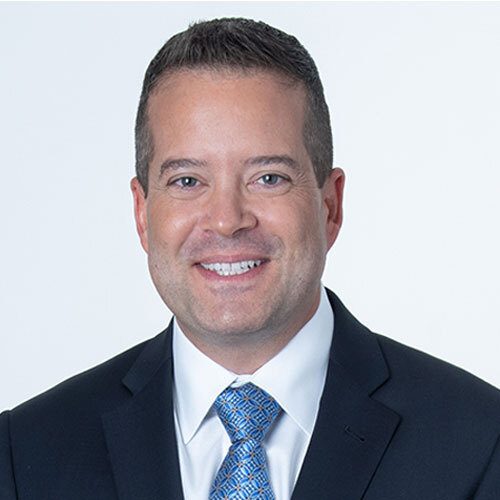 Michael J. Cowan
Managing Principal
Senior PIM®Portfolio Manager
Office
Phone: 561-472-8478 | Fax: 561-472-0965
Address
3825 PGA Blvd, Suite 601
Palm Beach Gardens, FL 33410
"Nobody cares how much you know, until they know how much you care." —Theodore Roosevelt
Michael founded Gardens Wealth Management to provide an extraordinary level of service to families seeking financial advisory guidance. Rather than applying the "cookie-cutter" approach so prevalent in the industry, Michael ensures every financial decision is tailored to the unique situation of each client.
With one of the highest levels of transparency in the industry, Gardens Wealth Management families understand the strategy behind every method and receive extensive access to the details of their accounts.
With more than 21 years of experience in the Financial Services Industry, Michael is dedicated to helping individuals accomplish their financial goals by developing investment plans structured with their immediate needs, long-term objectives, and risk tolerance in mind. His extensive experience — gained, in part, through seismic shifts in the markets — enables him to assist families in the design of strategic portfolios that address their specific financial life goals.
Michael had the good fortune to begin his career as a Financial Advisor with PaineWebber/UBS, where he was a Partner with a successful and established Wealth Advisor. One of his greatest accomplishments during his tenure was to earn the designation of Certified Investment Management Analyst®. This advanced education provided him with valuable technical and fundamental insight into portfolio construction -- something he still uses today while strategically managing families' assets.
Michael eventually joined Citigroup Smith Barney as a Financial Advisor in North Palm Beach, but the volatility and impact of the 2000 technology bust and the 2008 global financial market crisis made him realize the need for Financial Advisors to work in an independent, impartial manner. This new passion led him in 2009 to establish a Private Family Office affiliated with Wells Fargo Advisors Financial Network known today as Gardens Wealth Management.
Gardens Wealth Management is rooted in the strong belief that investors deserve experienced, unbiased financial advocacy in a comfortable, private setting. Michael's professional credentials include Certified Investment Management Analyst® and is a Wells Fargo Advisors Financial Network 2021 Platinum Council Member. The Platinum Council (previously known as Premier Advisor) distinction is held by a select group of Financial Advisors within Wells Fargo Advisors Financial Network as measured by completion of educational components, business production based on the past year, and professionalism. Additional criteria, best practices, and team structure may also be used to determine recipients.
Platinum Council levels are based on the previous calendar year's gross revenue, and are defined as follows: Diamond- Top 15 Financial Advisors, Ruby- Top 2% (including diamond recipients), Emerald- Next 5%, and Sapphire- Next 8%.
Michael was born in Florida, speaks fluent Spanish, and currently resides in Palm Beach Gardens. Away from the office, he enjoys being active in fitness, boating, and travelling with his wife, son, and daughter.
One little-known fact about Michael is that as a young man he attended St. John Vianney College Seminary with the intention of becoming a priest. While life took him down another path, his vocation today is serving families with the greatest respect and highest integrity. This desire to serve can also be seen in his philanthropic efforts. He is the Board Chair of Seagull Services, a non-profit organization providing employment counseling and on-the-job training for people who face barriers to employment. He also sits on the board of the Goodwill Gulfstream Council.